Film, 3x Channel HD Video; 17m 24s
2018
How The West Was Won is an ultra-wide format film made with California residents Joseph Miller and Richard Milanesi, two self-proclaimed avid golfers and Donald Trump supporters. King invited Miller and Milanesi to play a game of golf across the expansive western Mojave desert, which King documented.
How the West Was Won shares the title of the 1962 ultra-widescreen American western film, which opens with this narration: "This land has a name today and is marked on maps. But the names and the marks and the land all had to be won. Won from nature and from primitive man". King's film directly references the format of the original film, but in the place of gallant cowboys trailblazing western trails there are two older white men, in casual sports attire, playing an eternal round of golf in the middle of the Mojave Desert—a foreboding foreshadow of the consequences of climate change. Like two ghosts, the golfers seem to be forever destined to haunt the barren landscape, not with rattling chains, but with swinging golf clubs.
Watch Film
Excerpt
Read: Is There Golf in Heaven? Sarah Aziz and Adam Farcus in discussion on Jonah King's exhibition How the West was Won by Sarah Aziz and Adam Farcus, Sixty Inches From Center
Music Video for Arto Lindsay, Uncrossed, from the album Cuidado Madame.
The Orchard Music, Believe Music, [Merlin] Redeye Distribution, Harmonia Mundi (on behalf of Ponderosa Music & Art Srl); Warner Chappell, and 2 Music Rights Societies.
2x Channel HD Video Installation; 10m 52s
2016
Upper_Sea is an immersive video installation envisioning a world where human consciousness has transferred into digital technology. Pondering a relationship between electronics and rare earth metals, the video's narrator suggests that the digital media space is, in fact, an experience inside geological matter. The film comprises various moving image processes: CGI animation, computer vision algorithms, early cinema special effect techniques, and live-action footage, including participants following performance scores with sculptural elements.
View Excerpt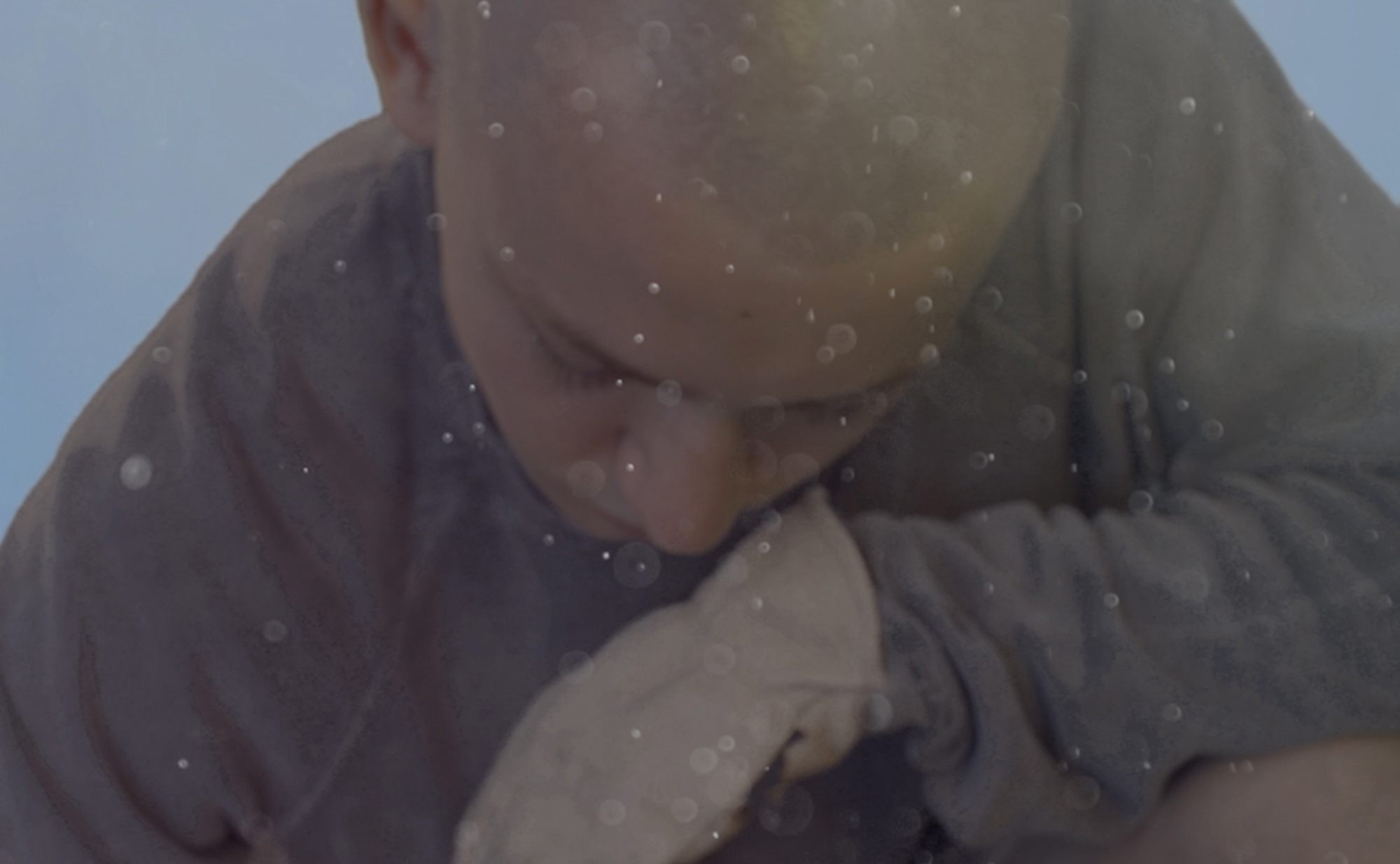 Confluence I

2014 - HD Video 8m50s
Confluence is a collaboratively generated dance film made as part of NIRMAN residency program in Varanasi, India.

A choreography was developed using a series of physical constraints authored and performed by the students of Vidyashram - The Southpoint School in response to the landscape surrounding the Ganga River.

Performed By
Aditya, Gulnaz Bano, Muhamma d Shadiq, Muhammad Imran, Mansi, Imran Mehmood, Dinkar Mishra, Insha Rehman, Neha Seth, Nitish Singh, Sadhana Singh, Ajeet Singh, Alkesh Singh, Ummehani, Shivam Vishwakarma.

Original Score
Sharon Phelan

Choreography Workshops led by:
Julia Metzger-Traber
Davide De Lilis

Exhibition/ Screening
Die Zwitschermaschine, Berlin
Foundation 14, Tullamore
Catinca Tabacaru Gallery, NYC
AASFF Austrian American Short Film Festival
Crush Curatorial, Amagansett


Surpported By
NIRMAN